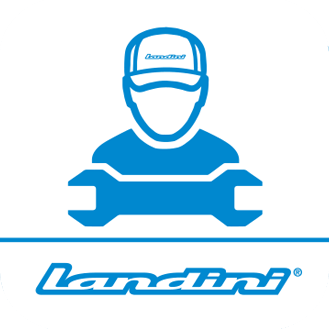 Technical support

Landini Service, through its network of independent dealers offer a range of agricultural products guaranteed to always deliver exceptional performance, backed up with top quality service and rapid response to your technical
requirements. We at ARGO Tractors South Africa supply continual support through our specialised technical team to the dealer network which ensures timeous solutions attuned to your agricultural requirements.
Striving to supply the end user with a high level of service and a pleasant customer experience.
Technical support team
Field Support
Travelling personnel who support dealer technicians directly in the field
Warranty
Management of the warranty procedures carried out by the dealer network
Training
Management of technical training to the dealer networks technicians as well as daily maintenance and operator training.
PARTS
As die enigste Argo-handelaar in die omgewing, het ons al die onderdele en toebehore wat jy benodig vir jou trekkers en werktuie. Wat ons nie het nie, sal ons graag vir jou verkry. Ons verskaf nou Ecoline-onderdele wat onlangs deur Argo in Suid-Afrika bekendgestel is. Ecoline-onderdele bied maksimum besparings op ouer Landini / Mccormick-modelle. // As the only Argo authorised dealer in the area, we have all the parts and accessories you may require for your tractors and implements. What we do not have, we will gladly source for you. We now provide Ecoline parts that has recently been introduced in South Africa by Argo. Ecoline parts bring maximum savings to older Landini/Mccormick models.
WORKSHOP AND TECHNICAL
Highveld Landini het 'n volle toegeruste werkswinkel en ons tegnikuste het 5 jaar ondervinding in hoë tegnologie trekkers. Ons bied velddienste met gekwalifiseerde en ervare spanne op die plaas. Ons tegnikuste gee aandag aan opleidingsprogramme om hul kennisbasis te verbeter. // Highveld Landini has a fully equipped workshop and our technicians have 5 year experience in high technology tractors. We offer field services with qualified and experienced teams on the farm. Our technicians attend on going training programs to keep up and improve their knowledge base.
Sales
Verkope op maat van jou behoeftes, een van ons vriendelike verteenwoordigers sal uitkom na jou area en maak seker dat JOU behoeftes in ag geneem word , soos ons een van die wydste verskeidenheid van trekkers en implemente in ons ARGO groep het. // Sales tailored to your needs, one of our friendly representatives will come out to your area and make sure that YOUR needs will be taking into account, as we have one of the widest range of tractors and implements in our ARGO group.